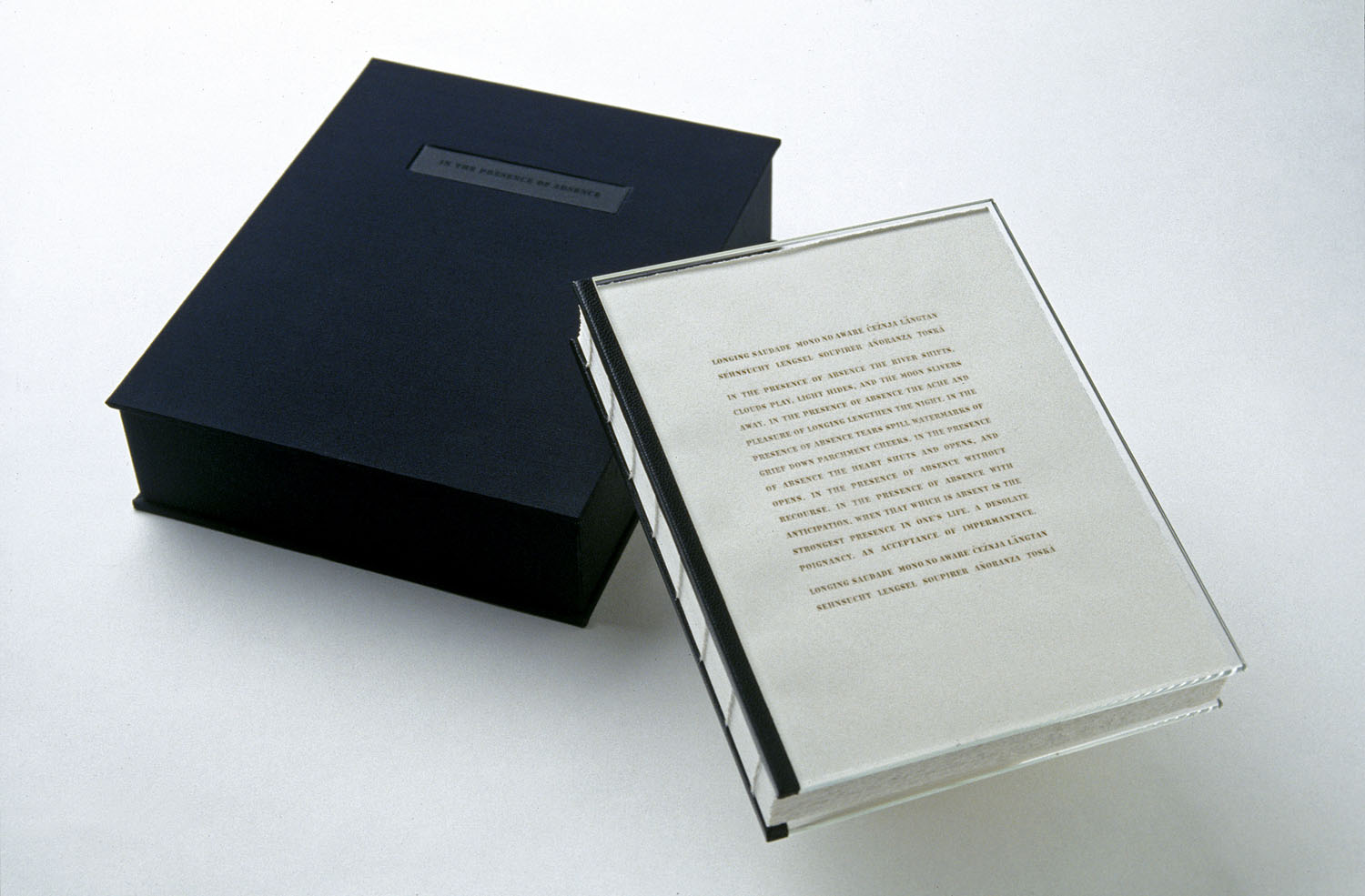 In the Presence of Absence, 2002
Concept and text by Harriet Bart
Published by Mnemonic Press
Edition of 15
Stencil set by Philip Gallo at Hermetic Press
Laser cut into Italian Pergamenta by Preco Laser Systems
Covers by Glass Art Design
Binding by Jill Jevne
8 x 6 1/4 x 1 3/4 in. (closed)

Based on her installation of the same name, In the Presence of Absence is conceptual in origin and formal in presentation, continuing Harriet Bart's exploration of the art of memory and commemoration. Bart's poem is laser-cut into the pages, the words read in the negative space, every detail reminding us of that which is absent.

Photos by Rik Sferra and Skidmore College